The Unusual Benefits of Getting a Flat Tire
I know, our nemesis as bike riders is getting flat tires. I was down in Arizona riding a while back and actually saw some lizards I would not have seen if I didn't get the flat tire. The area I was riding near Havasu City doesn't have much vegetation. I was the only animal I had seen for a couple of hours when I got a flat. As I was fixing my flat I spotted these little lizards.
Flat Tire Visitor Lizard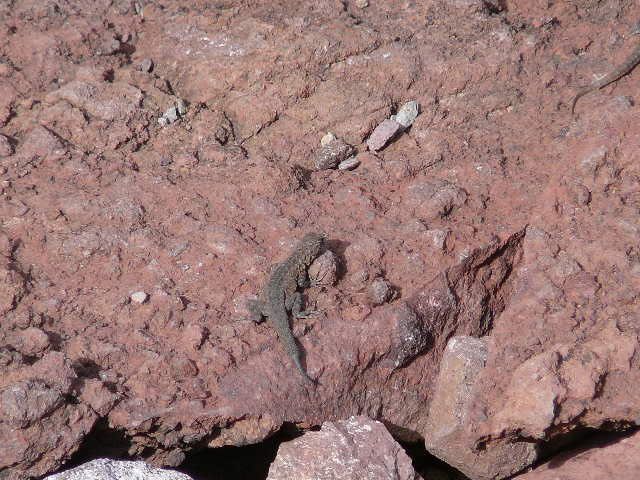 My Visitors While Fixing a Flat Tire Near Havasu City
I talked to them but they didn't say much. They are quite small and moved really quickly when they wanted to go.
Take Time to Look Around…
That comment is for my benefit, sometimes I am too busy riding to see where I am.
Enjoyed the Flat Tire,
Rick
Stay out of the Pricklies